VIDEO: Rafael Ortega's Grand Slam Gives Braves Lead Over Dodgers in First Career Start for Atlanta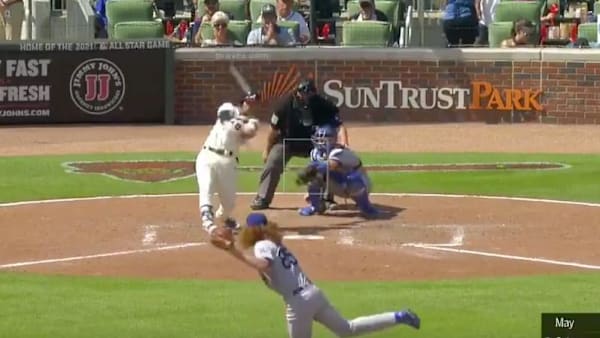 In his first start as a Brave, Rafael Ortega sure gave the Atlanta crowd a moment to remember. In the top of the sixth inning with his team down 3-1 to the visiting Los Angeles Dodgers, the outfielder stepped into the batter's box with the bases loaded and one out. On a 1-2 count, he took a Dustin May fastball deep into the seats for a grand salami.
No doubt about it. And how important of an at-bat was it? Ortega came up right before the pitcher's spot, so an out here would've likely gotten the Dodgers out of the jam.
Now it'll be up to the Braves' bullpen to hold on and get the series win over the Dodgers.