VIDEO: Rafael Devers Runs Into an Out at Third Base in Bonkers Fashion to End Inning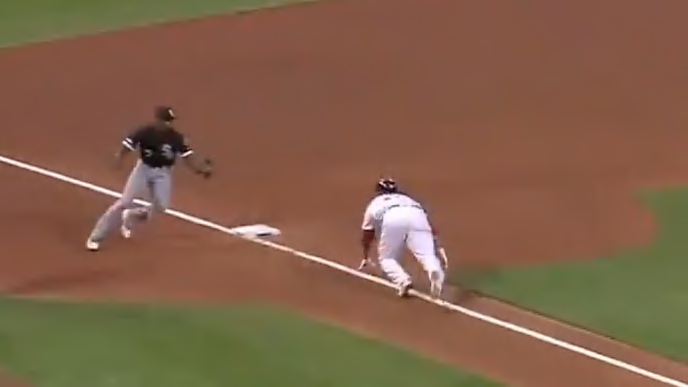 It's been a one step forward, two steps back kind of season for the Red Sox. Things haven't quite lived up to the expectations set by last year's 108-win team. This base running gaffe from Rafael Devers, though, is about seven steps forward and not NEARLY enough steps back.
The 2019 Boston Red Sox, everybody!
It's clear that he was trying to draw a throw from the outfield on a fake tag from third, but that ball was far too shallow and Devers was way too far off the bag for it to have even remotely been a wise decision.
Instead of having another shot with two men in scoring position, the Sox had to head back to the dugout early.