VIDEO: Patrick Reed Furiously Snaps Club Over Leg After Botching Easy Chip Shot at US Open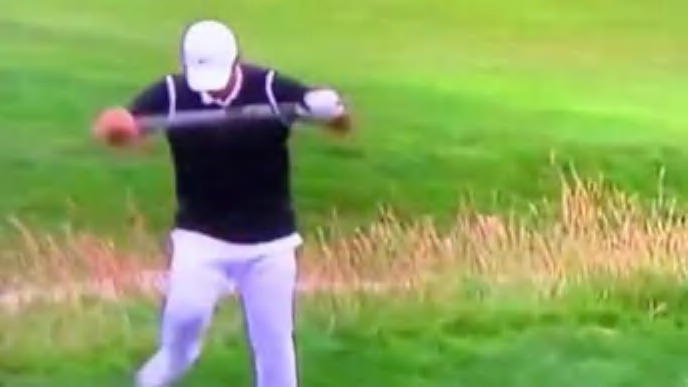 Patrick Reed might have emerged on the PGA Tour scene long after Bo Jackson became renowned for snapping baseball bats over his legs, but the 2018 Masters Champion might be just as proficient at the skill as the former multi-sport superstar. As we know, the U.S. Open brings out the best and worst in golfers. But nobody could have expected Reed to snap his club after botching a chip on the 18th hole on Friday.
Sheesh. The dude doesn't even showcase any sort of limp and prepares for another go at the chip as if nothing happened.
At least Reed didn't chuck the flag upon pulling it out of the hole. That really would've been the icing on the cake of a brief temper tantrum.