VIDEO: Orioles OF Anthony Santander Robs Red Sox Slugger Mookie Betts With Incredible Grab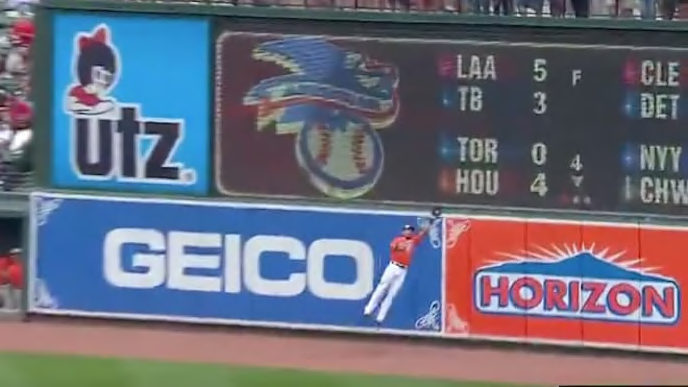 Just when Mookie Betts thought he had an extra-bagger to help get out of his slump, Baltimore Orioles outfielder Anthony Santander gave him a reality check, making a leaping grab to keep the Boston Red Sox in check.
Santander is starting to make a habit out of making these types of plays as he also took a long ball away from Richie Martin of the Houston Astros just a week ago.
The 24-year-old has been spectacular this MLB season, batting .367 with a .441 OBP and .567 SLG when he isn't making highlight grabs like these.