VIDEO: Orioles Announcer's Call of Gleyber Torres' Home Run Monday is Comically Defeated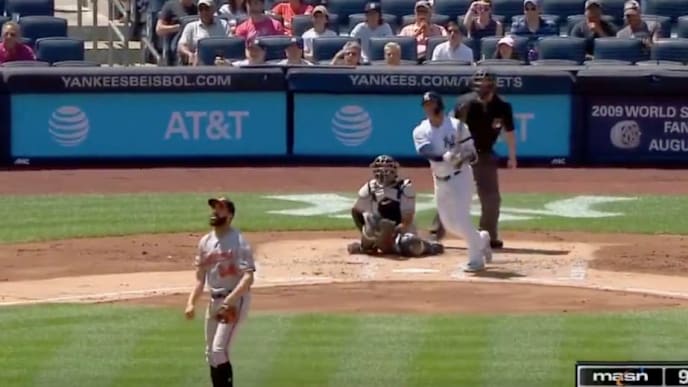 It happened AGAIN. Gleyber Torres returned from a core muscle issue on Sunday, just in time to face off with his favorite targets, the Baltimore Orioles. Torres' bet on himself paid off almost immediately; he drilled his 11th homer of the season against the O's out of the DH spot in the very first inning, and Orioles announcer Gary Thorne gave everyone exactly what they were looking for: a sad "Goodbye, home run," firmly understanding just how often he'd had to say the words before.
Torres' numbers are strong across the board this season by any metric, but his damage against the Orioles is mind-boggling and noteworthy.
It's changed his entire season! Add in his recent butchery of the Red Sox, and you've got a whole new perception on Gleyber's age-22 campaign.
We just hope that our petition to get Gary Thorne to call every Gleyber Game, even the non-Orioles contests, gets approved by the league.