VIDEO: Niklas Kronwall's Top-10 Hits Remind Us All He Was a Legendary Enforcer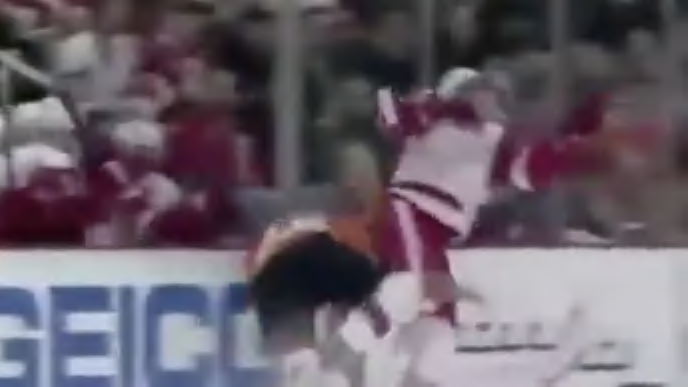 Despite the Detroit Red Wings' history of great scorers (Gordie Howe, Steve Yzerman) and goaltenders (Terry Sawchuck, Dominik Hasek, Chris Osgood), the core of Detroit's championship teams has always been hard-hitting, tall, defensive defensemen. Nobody has exemplified that exact description in the last 15 years any better than Nicklas Kronwall. The Stanley Cup Champion and Swedish Olympic Gold-Medalist announced Tuesday he is hanging up his skates after 15 seasons, all with the Red Wings. To honor Kronwall. let's celebrate the epic thrashing he put upon forwards over that time period.
"I was a 22-year-old kid when I came over from Sweden," Kronwall said in a video tribute. "Now at 38, I have my own family here. Detroit has become home for us."
And how could it not be? Kronwall has seen an incredible streak of success in MoTown, although the Wings' consecutive postseason streak did end recently.
Kronwall was a universally-feared enforcer. As the game moves away from such motives, we shouldn't forget the incredible impact those like Kronwall had one the NHL.