VIDEO: New Jersey's Own Jim Miller Takes Out Clay Guida With Guillotine Choke in Under 1 Minute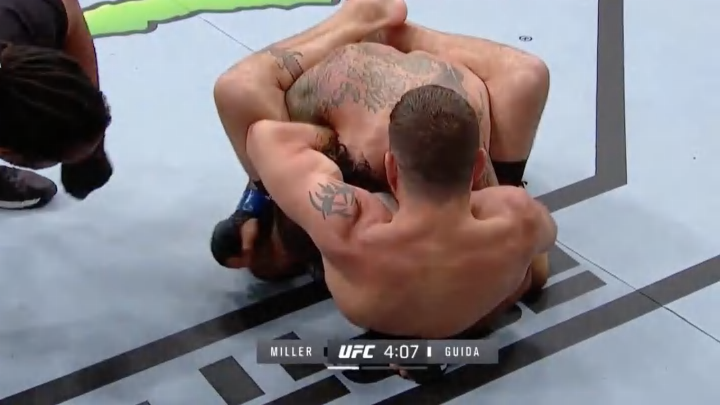 Whenever you're fighting in front of your hometown fans, you have to put on a show. Jim Miller, who came into his fight against Clay Guida with the most wins in UFC lightweight history, did just that in his native New Jersey at UFC Newark, ending Guida's night before he even had a chance to make something of it with his trademark guillotine choke.
After making light work of Guida, who somehow failed to stop a move that Miller goes to so frequently he had to expect it at some point, Miller continued to climb up the UFC leaderboard.
That was his 12th finish in the lightweight division, and his 20th win overall, which puts him in third place overall in UFC history. It was his 31st win in his MMA career as a whole.
Miller's dominance was certainly the performance of the night to this point, but the Lawler vs. Covington headliner could change all that.