VIDEO: Nate Diaz Commentating on Highlights of Himself Beating Up Anthony Pettis is Amazing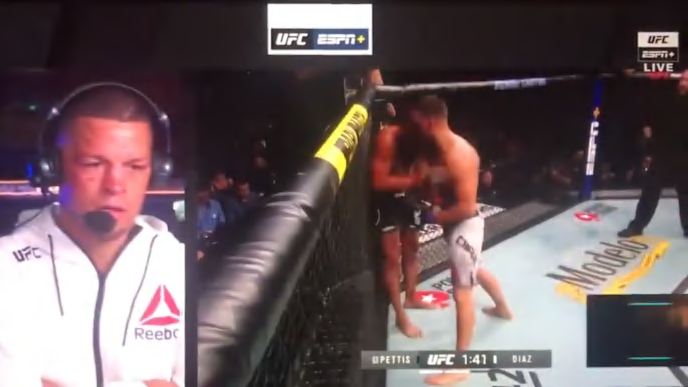 Nate Diaz finally got his wish on Saturday when he took down Anthony Pettis via unanimous decision at UFC 241. But the greatest moment to come out of the event wasn't from the fight itself, but afterwards when Diaz provided some absolutely hilarious commentating on himself during the critical moments of the fight.
Perhaps the most hilarious moment came right at the outset of the highlight reel. Diaz was asked how hard Pettis' guillotine was, to which he curtly replied, "What guillotine?"
Clearly he has no mercy for his opponents inside the octagon, and even less mercy outside of it.
What made it all so amazing to watch was the fact that Diaz stayed stone-faced through the entire thing, occasionally dropping in some praise for himself.
All in all, it wasn't too shabby of a night for the returning fighter. He successfully downed Pettis and got to break down his victory just for the fun of it.
Who knows, maybe he's got a future for himself in broadcasting!