VIDEO: Mookie Betts Powers Red Sox to Lead Over Angels With 2-Run Home Run at Fenway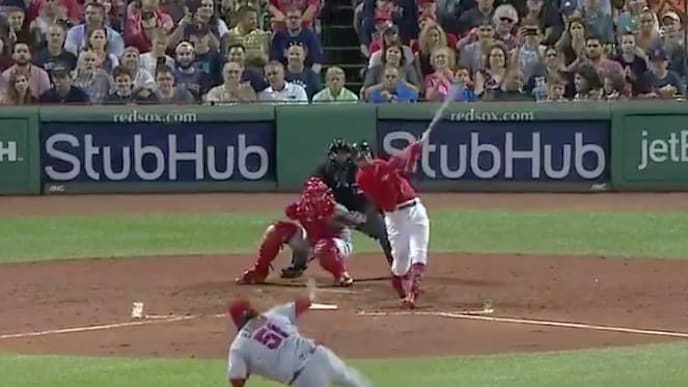 Yes, it's been a down season for Mookie Betts, but there's still a full month and a half for the 2018 MVP to contribute and (hopefully for Boston fans) lead the Red Sox back to the postseason. Those odds are looking bleak at the moment, as Boston sits on the outside looking in at the AL Wild Card race. Betts is leading by example.
Betts is forming his own lunar colony with that moonshot.
The Sox have stormed back after facing an early 3-0 deficit thanks to some timely hitting from Betts and JD Martinez.