VIDEO: Mo Bamba's Insane New Hairdo Will Have You in Stitches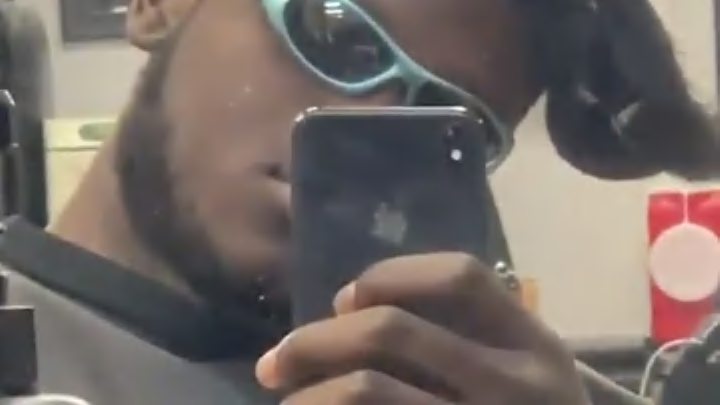 Even if Markelle Fultz returns to the court and plays at an MVP level for the Magic next season, the surprise and allure still wouldn't be able to top the idea of Mo Bamba playing an actual NBA game with this hairstyle. The 2018 No. 6 overall pick didn't even wait until he left the barbershop to showcase his new 'do, and it's one of the craziest looks we've ever seen.
All we know is that if Bamba pulls up to an arena wearing a suit, he'll look exactly like SpongeBob SquarePants when he went to the dance with Pearl:
Imagine the humiliation of getting your shot swatted by a 7-foot-1 dude with a straightened middle part -- it's just unheard of.
Bamba played just 47 games during his rookie year, averaging 6.2 points, 5 rebounds and 1.4 blocks in 16.3 minutes per game. Hopefully him and his new look will be able to avoid injury and see an increased workload in Year 2.
Magic fans are hoping that Bamba can develop into a Dwight Howard-caliber center, but it would be even better if he propelled into stardom while rocking this outrageous new haircut.
Do the right thing, Mo. Keep this look going for the season.