VIDEO: Mike Trout Hammers 473-Foot Bomb for 250th Career Dinger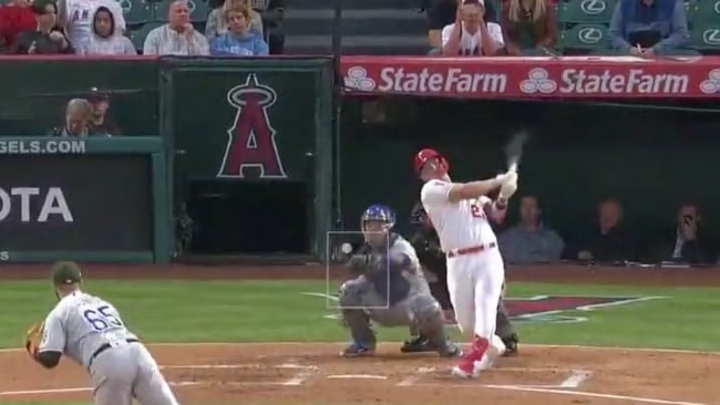 Mike Trout has no regard for human life. Trout is a destroyer of baseballs, and added another dinger to his resume on Saturday night with home run No. 250. He left very little doubt.
It's rare to see such an effortless tape-measure shot, but that's Trout's game in a nutshell. The now-highest paid player in baseball history continues to move up the charts in baseball history. Surely, there are more where that came from.