VIDEO: Michael Chavis Hits Massive 451-Foot Bomb to Give Red Sox Early Lead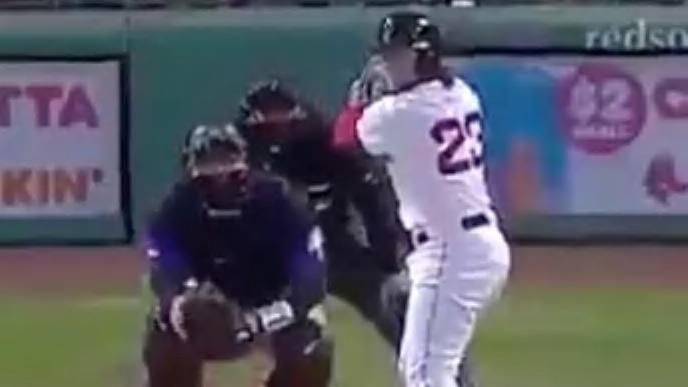 Michael Chavis continued the torrid pace to his rookie season Tuesday night at Fenway Park against the Rockies when he uncorked a massive home run clearing the Green Monster.
Yeah, that ball was absolutely tanked. Chavis drilled that fastball 451 feet, a tape measure shot off the 23-year-old's bat. It is Chavis' seventh home run of the year already in just his 21st game.
Chavis has given the Red Sox necessary depth on the infield, and as exemplified by that explosion off his bat, some unexpected power in their lineup as well.