VIDEO: Pete Alonso Destroys 49th Homer of Remarkable Rookie Season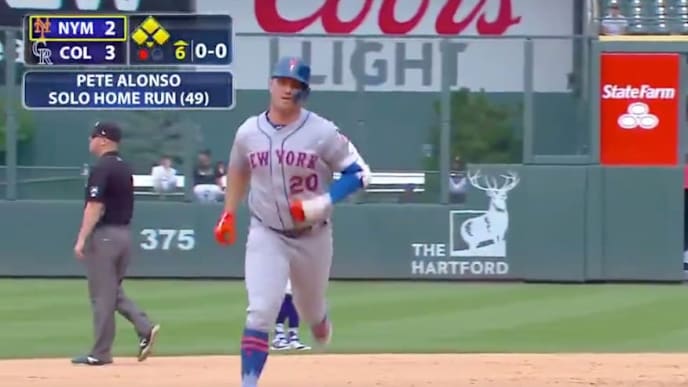 By hitting his 49th home run on Wednesday, Pete Alonso has tied Mark McGwire for the most hit by a National League rookie in MLB history. Alonso is now just three bombs away from tying Aaron Judge's rookie record, as the new baseball continues to bring history along with it.
At this point, the slugger will finish the year with one of the best seasons ever by a rookie. Alonso will use the final few weeks to try to power the Mets into the final Wild Card spot, but even if they come up short, he's got plenty to hang on his mantle.