VIDEO: Memphis Basketball Somehow Got into Fight With Bahamas National Team During Foreign Tour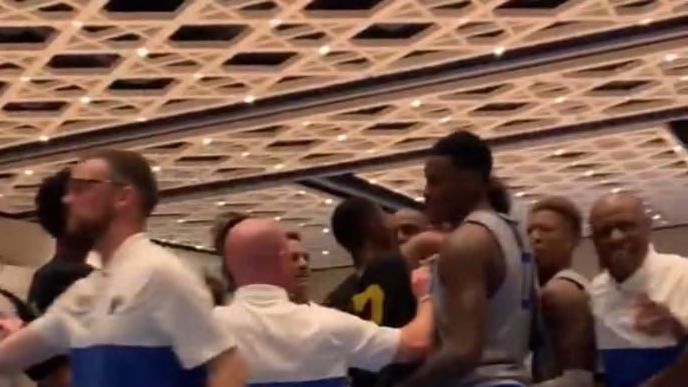 It seems as though some foreign tours aren't all fun and games for those who participate. Members of the University of Memphis men's basketball team were involved in a scrap with the Bahamian National team during their friendly game. The two parties ultimately had to be separated, in what was a tense, albeit brief, moment.
We're not sure what kicked off the fight, but it wasn't long lived as the sides separated shortly after, with Memphis coaches clearly not wanting their players to be throwing hands with the Bahamian side.
For something that should be a bit of a relaxer for the players, they definitely seem to be pretty tense. Seriously, they're playing basketball at a resort in the Bahamas. What could there possibly be to fight about?
This is a team with plenty of high expectations heading into the 2019-20 season. They'd better not let something like this happen again, otherwise their year could potentially spin out of control.