VIDEO: Melvin Gordon Claimed He'd Follow in Le'Veon Bell's Footsteps in 2018 Clip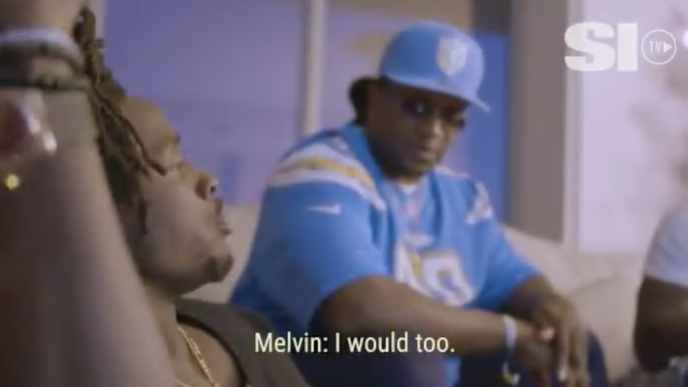 Not even a year after the Le'Veon Bell holdout saga kicked off in earnest, we might have another one going down with another elite player at the same position. Los Angeles Chargers running back Melvin Gordon has requested a trade if the Chargers don't sign him to a long-term contract. If Tom Telesco doesn't pony up soon, things could reach Bell levels of ugly, as an old clip surfaced that shows Gordon would hold out just like Le'Veon did if he was in a similar situation.
Yes, even for a full year.
That's not what every Chargers fan wants to hear.
Bell is making an average of $13.25 million over the duration of his four-year contract. Gordon, who is making $5.6 million, is likely to ask for a deal in that neighborhood. After a season in which he averaged 5.1 yards per carry and piled up 1,375 yards from scrimmage in just 12 games, it's hard to say he didn't earn his money.
Hope you like Austin Ekeler, Chargers fans, because you could see a lot of him this year if the front office doesn't wise up and pay Gordon what he's worth.
The man himself told us so.