VIDEO: Matthew McConaughey's College GameDay Entrance Pays Brilliant Tribute to 'Dazed and Confused'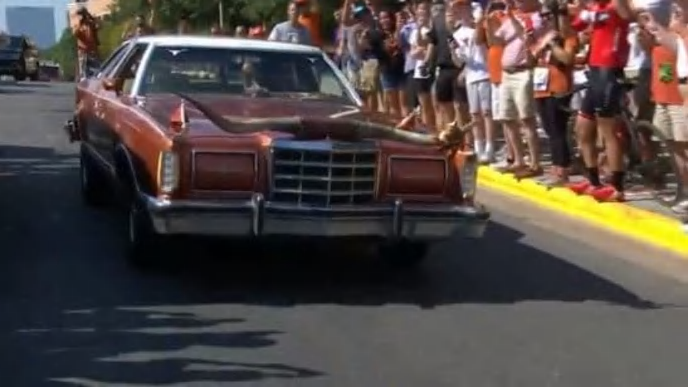 Matthew McConaughey, a University of Texas graduate, was the celebrity guest picker on ESPN's College GameDay, which set up shop in Austin for tonight's big game between No. 6 LSU and the No. 9 Longhorns. McConaughey had to make a grand entrance, and he sure did. Take a look at his brilliant tribute to the film "Dazed and Confused" by blaring Foghat's "Slow Ride" while driving a tricked-out Longhorns-themed car:
Alright, alright, alright.
McConaughey is as Texas as it gets. Heck, he even wore a cowboy hat for the affair. You knew he'd do something that most guest pickers don't do for GameDay, so we shouldn't be surprised by his awesomeness.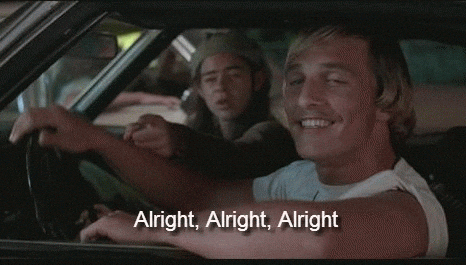 Of course, McConaughey wasn't too thrilled about Lee Corso's headgear pick.
The big game kicks off at 7:30 p.m. ET on ABC. It's gonna be alright, alright, alright, UT fans.