VIDEO: Matt Patricia Completely Blew it After Jon Gruden Gave Him Golden Opportunity to Beat Raiders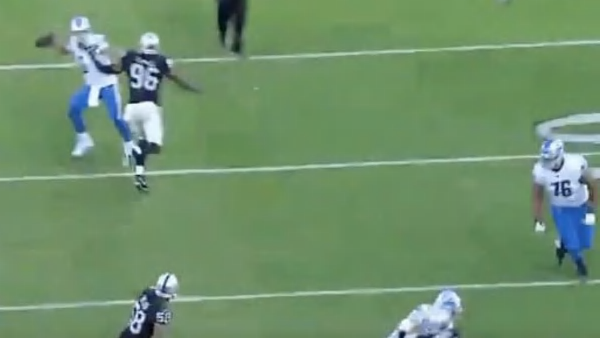 The Detroit Lions have followed a common theme throughout the 2019 season. Start strong, finish flat. The exact thing happened in Week 9 against the Oakland Raiders. For starters, here's the final play of the game they had with just seconds remaining. It was 4th and 1 from the goal line for the win:
Woof.
Towards the end of the fourth quarter trailing 31-24, the Lions had the perfect opportunity to tie things up and eventually go for the win. Thanks to a 26-yard defensive pass interference penalty on Raiders cornerback Nevin Lawson, the Lions found themselves in scoring territory.
After quarterback Matthew Stafford completed a 13-yard pass to Logan Thomas in the middle of the field on 3rd and goal, the game looked to be over, considering they had no timeouts remaining.
That was until Raiders head coach Jon Gruden made the mind-numbing decision to call a timeout with just seconds on the clock.
This was the chance for Lions head coach Matt Patricia to silence the critics of him being incapable of leading an NFL squad. Gruden was handing him the win on a silver platter!
Instead, Patricia called a questionable pass play from Stafford to Thomas yet again, forcing the turnover on downs, and leaving Oakland with an L.
With the likes of Marvin Jones, Kenny Golladay and Danny Amendola, Patricia designed a play to his third-string tight end who was tightly covered in the end zone. Is that call more confusing than Gruden's timeout?
A great NFL coach is supposed takes these gaffes and free passes from the opposition and capitalize on them. Matt Patricia couldn't do so, and as a result, his talented football team fell to 3-4-1 on the season.