VIDEO: Masai Ujiri Reveals How He Finally Made Up With DeMar DeRozan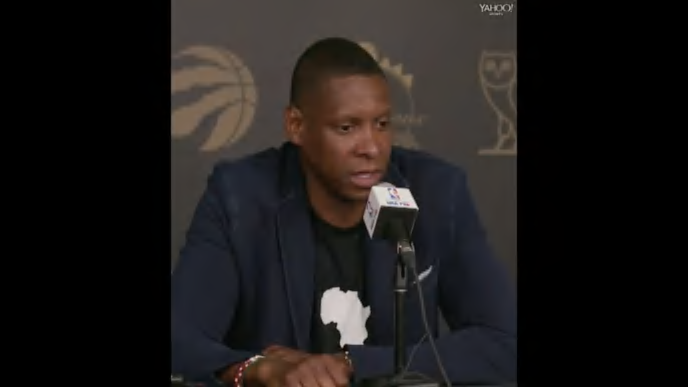 While Masai Ujiri looks like a genius for swapping out Dwane Casey for Nick Nurse and sending DeMar DeRozan, the leading scorer in the history of the Toronto Raptors, to the Spurs for Kawhi Leonard, he spent the better part of a year as the target of vitriol from both Raptors fans and DeRozan himself. Luckily for Ujiri, time seems to heal all wounds. According to Ujiri himself, DeRozan came into the Toronto locker room and asked how Ujiri's family was when the Raptors came to San Antonio back in February.
In hindsight, Ujiri looks amazing. However, in the immediate aftermath of the deal, before it looked like Kawhi would consider staying in Toronto, Ujiri had to sell fans on the fact that they just fired the 2018 Coach Of The Year and traded the best player in franchise history.
Even Kyle Lowry, best friends with DeRozan, rebelled against Ujiri before reconciling. Hoisting the Larry O'Brien Trophy made all that risk in the offseason worth it.
While DeRozan may not have been able to be a part of Toronto's first championship since Joe Carter touched 'em all in 1993, at least he and Ujiri are back on friendly terms.