VIDEO: Madden '20 Will Feature Awesome 'Philly Special' Play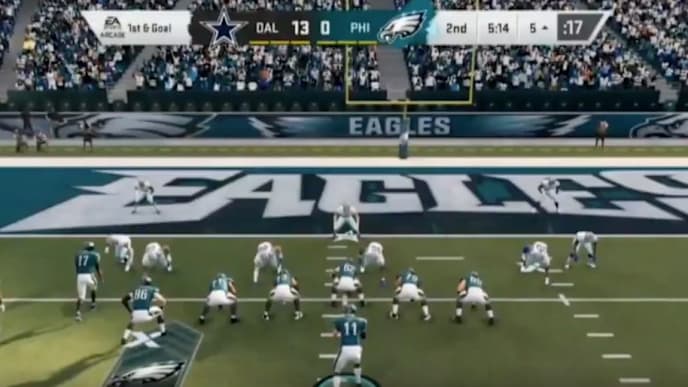 One of the more beautiful plays to watch in football is coming to Madden 20, as EA Sports is adding the 'Philly Special' to its patented football video game. Madden users will now be able to utilize the play in goal-line situations, emulating the play made famous by Nick Foles and Co.
The play is ran to perfection as Carson Wentz strolls into the end zone in the clip above. Madden did a phenomenal job at capturing the play completely, with the backfield flip and on the run-pass option executed perfectly.
The play looks amazing in the game, and the only thing it may be missing is Foles running it as the quarterback. Foles was the architect of the original play that sealed the Eagles Super Bowl victory over the New England Patriots in 2018.
The 'Philly Special' captivated audiences then and Madden has now given all those fans who fell in love with the play over a year ago the chance to perfect their version online.