VIDEO: Leury García Leads off Cubs-White Sox Rivarly Game With Solo Blast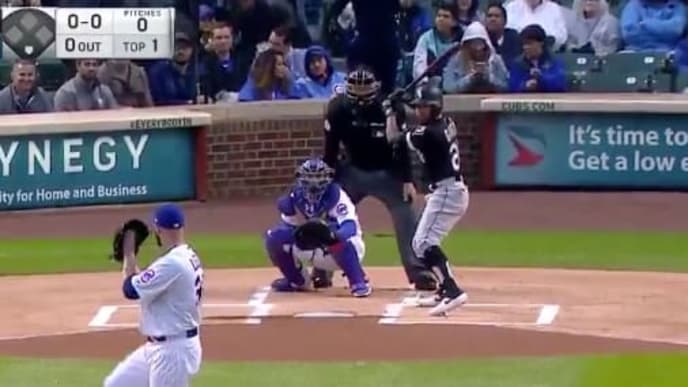 Nothing like starting off the Windy City Showdown with a leadoff home run to set the tone. White Sox utility man Leury García got the party started early on Wednesday by taking Jon Lester deep with a MAMMOTH of a moonshot deep into the Wrigley Field sky for his second leadoff blast of 2019.
Sheesh.
How many rows back in the left field bleachers did that one travel?
A pitcher of Lester's quality should know better than to leave 91 mph meatballs letter-high over the plate. We understand that it was the first pitch of the game, and most leadoff hitters would normally be taking a pitch in that situation, but García knows all too well that you can't let a pitcher off scot-free for that rookie mistake.