VIDEO: Lane Thomas Steals Lead for Cardinals With Remarkable 2-Out, Full Count Grand Slam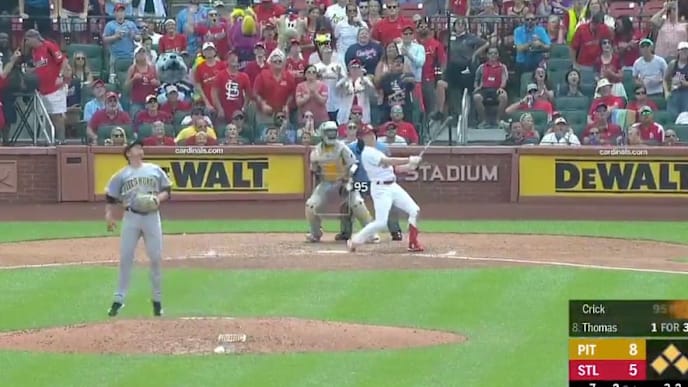 Something special is going on across the MLB this weekend. Division rivalries have turned into knock-down, drag-out fights all across the league, from Toronto to Minnesota. But allow us to submit Pirates-Cardinals at Busch for a spot of the wildness? Down 8-5, 23-year-old rookie Lane Thomas, the Cards' No. 9 prospect, made sure the city remembered his name before his soon-to-come demotion, absolutely rocking a salami into the left-field 'pen.
The Cardinals are still hanging around the top of the Wild Card chase, and we can now count them among the teams that have delivered a certified MOMENT to their fans this weekend.
This stretch run is poised to be something special, all across the country.