VIDEO: Kyle Seager Hits 3rd Homer of the Game After Ball Deflects Off 2 Tigers Outfielders' Gloves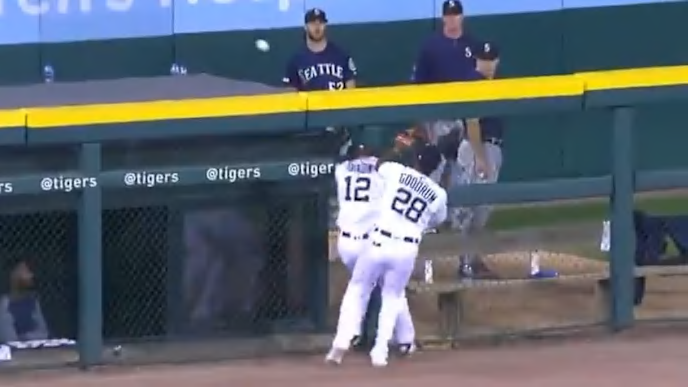 Sometimes, the baseball gods step in and play a role in MLB games. That can be said for Tuesday night's game between the Seattle Mariners and Detroit Tigers. Already leading 9-6 in the top of the ninth inning, third baseman Kyle Seager speed into the batter's box with 2 homers on the night. He then drilled a 2-1 pitch from Jose Cisnero to left field, and it appeared to be a bit short of reaching over the fence. However, when outfielders Brandon Dixon and Niko Goodrum both reached for the catch, the ball bounced off their gloves and over the wall, resulting in a 2-run homer.
Oops.
As a result, Seager secured his 3rd dinger of the game, becoming the 11th player in Mariners history to accomplish that feat.
And it's all thanks to assists from Brandon Dixon and Niko Goodrum.