VIDEO: Kyle Schwarber's Embarrassing Error Against Brewers Proves He's a Defensive Liability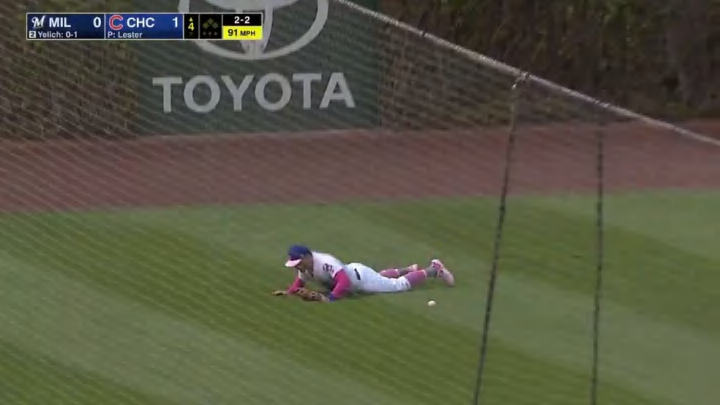 Kyle Schwarber made an easy catchable fly ball look increasingly hard on a rainy Sunday night in Chicago this week. The ball, lifted off the bat of Christian Yelich, settled well in front of the wall in left field. Unfortunately, Schwarber ran far backwards before jetting forward again, fumbling the baseball to the ground.
Schwarber's defensive mishap led to the first run of the game for the Brewers, as Yelich eventually scored. Bottom line, this play had to be made, and it had to be made in far more routine fashion than whatever circus we were just treated to.
And yes, it did have 99% catch probability. Thanks for asking.
Despite the rain and slippery conditions at Wrigley Field on Sunday night, Schwarber looked like he had never caught a fly ball before. That can't happen.