VIDEO: Kyle Schwarber Gets Wrigley Field Amped With Massive 2-Run Shot to Extend Cubs' Lead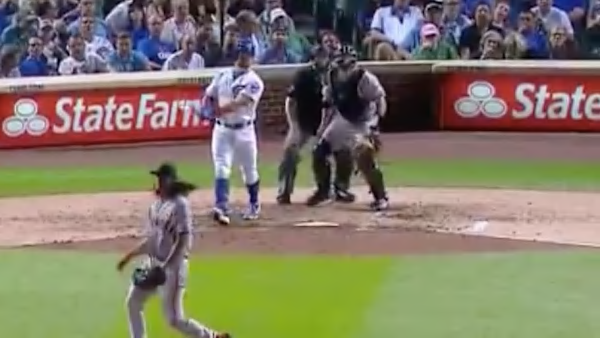 Chicago Cubs outfielder Kyle Schwarber is one of the biggest pull hitters in the game. However, when he does decide to go the other way with the ball, it usually ends up going over the ivy and ending up in the stands. Schwarber picked up home run No. 29 on the season when he took San Francisco Giants pitcher Dereck Rodriguez deep to left-center field. This sudden burst of power gave the Cubs a 6-2 lead.
Wrigley is ROCKING!
Schwarber's home run this year was his 11th that went to the opposite field. In 2017 and 2018 combined, he only hit 10 such home runs. His evolution as a hitter makes this Cubs lineup that much more lethal.