VIDEO: Kyle Lowry Leads '5 More Years!' Chant for Kawhi Leonard at Raptors Parade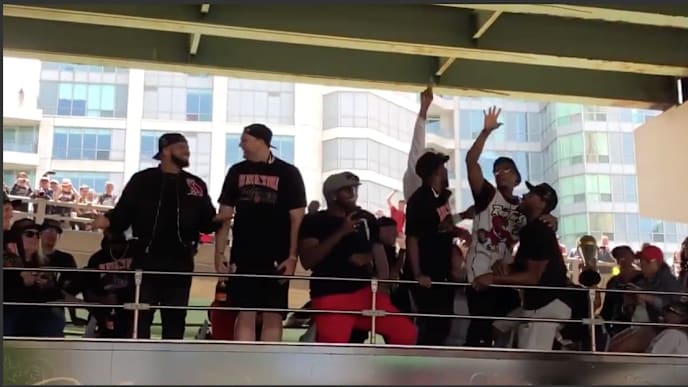 The efforts to keep Kawhi in Canada have already begun. Kawhi Leonard and the Toronto Raptors are still celebrating their NBA championship victory with a parade through Toronto, but that doesn't mean they need to stop preparing for the future. The big question for the Raptors this offseason is whether or not Kawhi will stay, and Kyle Lowry is already trying to keep "the fun guy" around.
As Kawhi and his Raptors teammates rolled through the streets of Toronto, fans figured they'd urge him to stick around for one more year.
Well, one more year clearly isn't enough for Kyle Lowry. The scrappy point guard got a chant of his own started for Kawhi, except he was asking for five more years instead of one. After an incredible first year that ended with an NBA title and the dethroning of one of basketball's greatest dynasties, why wouldn't Kawhi want to stay?
Regardless of what happens, he has earned the love of the Toronto fanbase and his teammates.