VIDEO: Kris Bryant Launches 3-Run Shot off Michael Lorenzen as Cubs Take Lead Over Reds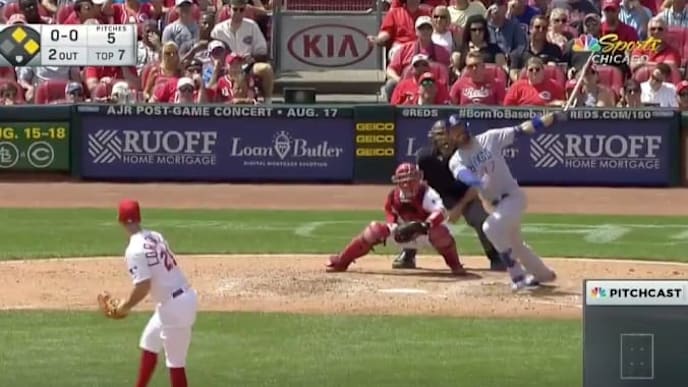 The Chicago Cubs found themselves looking to claw back against the Cincinnati Reds after falling into an early deficit. Well, after adding a run in the sixth inning, the Cubbies broke open the game in the seventh. Kris Bryant gave Chicago a two-run lead, as he powered a three-run bomb over the fence.
The moonshot to left field was Bryant's 23rd of the year and it came at a pivotal moment in the game.
With the Cubbies holding onto a 1.5-game lead in the NL Central, a win on Sunday was critical for the squad, and the boom from KB puts Joe Maddon and Co. back in position to fly the W.