VIDEO: Kobe Clears the Air Over Recent Shaq Comments on 'Jimmy Kimmel Live'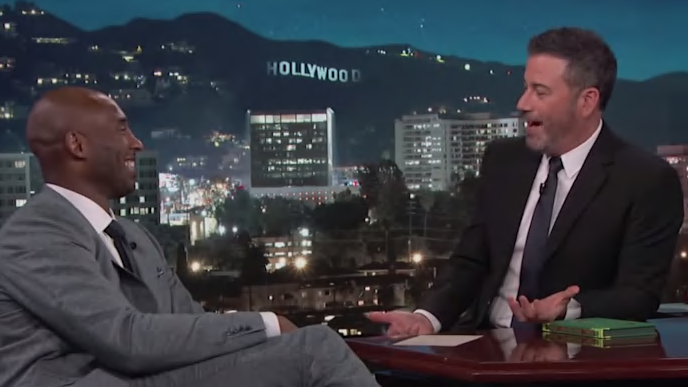 Kobe Bryant raised a lot of eyebrows a little over a week ago when he brazenly scorned former Los Angeles Lakers teammate Shaquille O'Neal, claiming that they would've won 12 rings together if Shaq shared his renowned work ethic and mindset. In return, the Black Mamba received a fair share of backlash and was forced to walk back the comments on Twitter the following day. Fast forward to Sept. 4, and Kobe found the need to clear the air between himself and the Diesel once again. Only this time, he did so on "Jimmy Kimmel Live."
Well, it's probably safe to say that we can expunge any potential beef that arose from Bryant's claim.
For now.
Per Kobe, the two friends are doing just fine as he went out of his way to text Shaq to make sure things were cool and even brought O'Neal's son, Shareef, into the mix by stating he'd be "tuning in" to him playing at UCLA this upcoming season.
Nothing to see here (anymore), folks! This interview has all but been confirmed as the final chapter of the Kobe-Shaq dispute. Until it starts up again, of course.