VIDEO: Kiké Hernandez Twerked a Little Bit too Much After Dodgers' Walk-Off Victory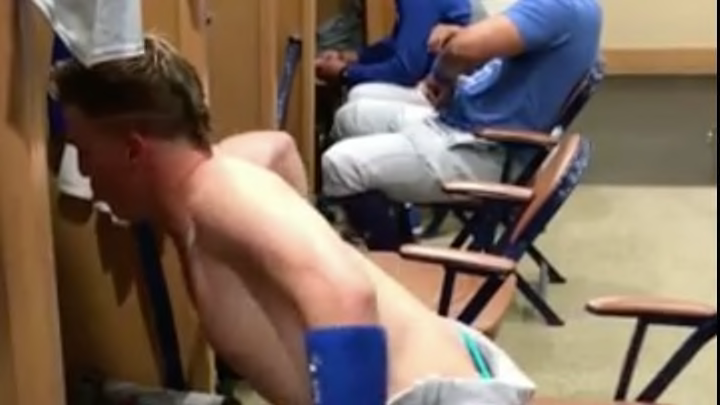 Perhaps there is such a thing as celebrating too hard in baseball. Los Angeles Dodgers Swiss Army knife Kiké Hernandez played the hero Thursday night against the Toronto Blue Jays, helping erase a 2-0 deficit in the ninth inning by knocking home the game-winning run on his bobblehead night. His celebration on the field after the game was all well and good, but maybe he took it a little too far with some of his dance moves in the locker room.
I don't want to sound like Brian McCann or anyone, but knock that off right now!
Hernandez, who picked up the first walk-off hit in his six-year career, is hitting .238 with 16 home runs in his age-27 season. Yes, his hit came against the Blue Jays, but Hernandez has been nails in the clutch and in must-win games. Look no further than the 2017 NLCS against the Cubs.
This first walk-off was a long time coming for Kiké.
Hernandez is a bit of a character, but that was taking it too far, even for him.