VIDEO: KC Radio Personality Has Disrespectful Andy Reid-Tyreek Hill Take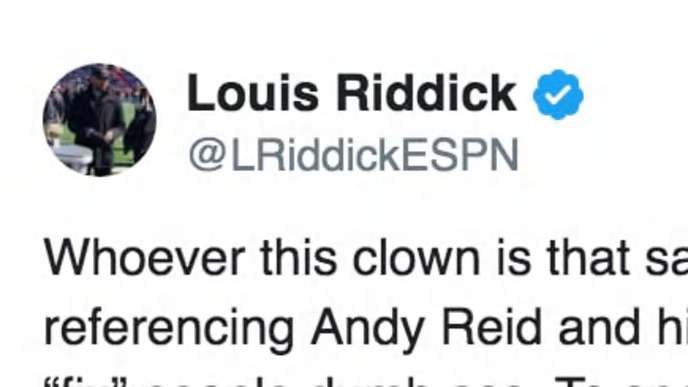 There are lines that aren't meant to be crossed while discussing sports, chief among them being the families of players and coaches. It's one thing to speculate about the on-field production, but it's quite another to talk about family as this Kansas City radio host did while talking about Andy Reid's role in the Tyreek Hill situation.
"Andy Reid does not have a great record of fixing players," said Kevin Kietzman. "Discipline is not his thing. It did not work out particularly well in his family...He's had a lot of things go bad on him, family and players."
That's right, Kietzman made the inexplicable connection between Reid's family affairs and Tyreek Hill's issues with domestic violence.
Reid has two sons, one of whom is in prison. The other, Garrett, died of a heroin overdose back in 2012. But that's entirely irrelevant.
It's all fine to say that Reid has trouble corralling his players, but to bring his family into it and imply that he's not a good father because of how his children act is tasteless and without a speck of class.
This take was simply uncalled for, and Kietzman should be ashamed of himself for even linking the two aspects of Reid's life.