VIDEO: Kawhi Leonard Puts Giannis on a Poster with Ridiculous Dunk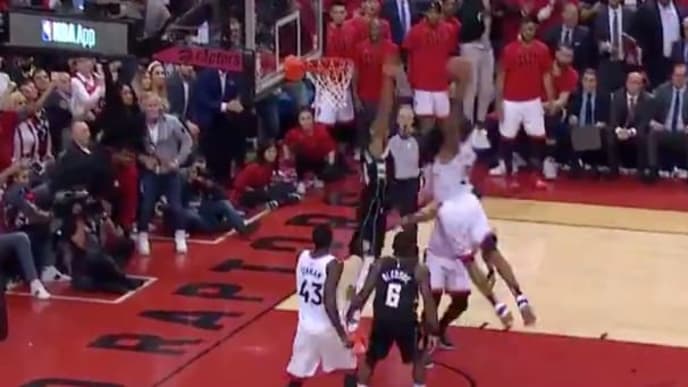 Kawhi Leonard just created an NBA moment that will not be forgotten any time soon. The Klaw threw down one of the hardest postseason dunks of all time, over Giannis Antetokounmpo no less. The home crowd went ballistic as Leonard soared through the paint and crashed down over Giannis while finishing the monster slam.
While he didn't have much of a reaction, as is expected with the ever-quiet Leonard, he definitely glanced up at the Jumbotron to catch a quick glimpse of the replay.
Oh, and of course Raptors' superfan Drake was pumped up by the dunk, turning and flexing his "Kawhi Me a River" hoodie after the sensational slam.