VIDEO: Kaapo Kakko Skates Circles Around Defense to Score Unreal Game-Winner in Prospect Tournament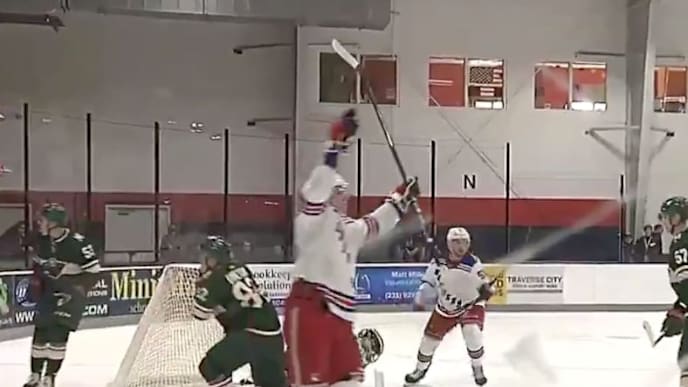 Kaapo Kakko is going to be a real problem in the NHL, as his natural scoring ability makes the Finnish product a threat around the net. His net-front presence was on full display on Monday in an NHL prospects tournament, as he skated circles around the defense for the game-winning goal in overtime. Rangers fans, get excited.
This tournament has been flying under the radar, giving fans their first look at the likes of Kakko, Jack Hughes and other high-profile rookies. With the regular season a mere weeks away, don't expect the hype to end anytime soon.