VIDEO: Jayson Tatum Injury for Team USA in Slow Motion Should Worry Celtics Fans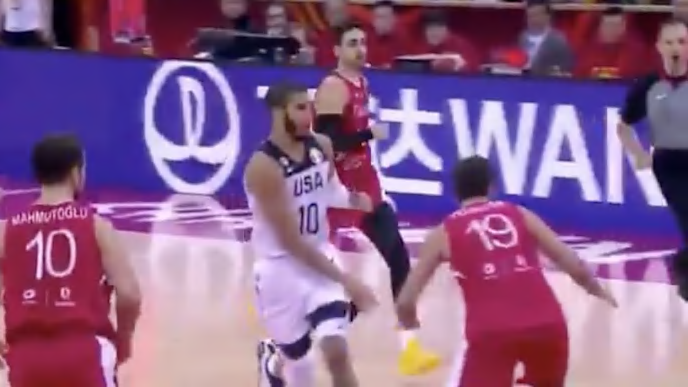 Boston Celtics fans were given a major scare on Tuesday morning as star forward Jayson Tatum went down with an ankle injury in overtime during Team USA's group stage matchup with Turkey. While running down the court, Tatum appears to have stepped on someone's foot, causing the 21-year-old to roll his ankle.
Tatum needed to be escorted off the court and was helped into Team USA's locker room, while the team managed to edge out Turkey by one point-- thanks to the hustle play from Tatum, who found Khris Middleton for the game-winner.
It's always scary to see a franchise cornerstone go down with an injury, especially while playing for the National Team. While this was nowhere near as bad as Paul George's gruesome injury from a few years ago, it still sent shivers down the spines of Celtics fans.
While Tatum was in pain after the injury, it looks more likely that this was a rolled ankle rather than a truly significant ailment.