VIDEO: Jaxson Hayes is Making up for Zion Williamson's Absence at Summer League and Then Some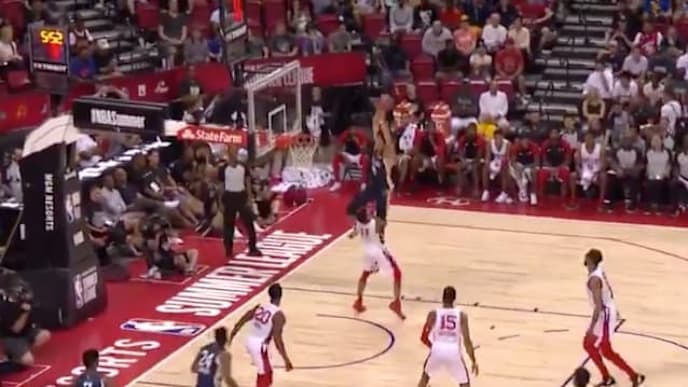 The NBA Summer League lost some flair when the Pelicans announced Zion Williamson would be held out of the rest of the Vegas competition. Yet, New Orleans has another young stud one their roster--one Jaxson Hayes--who is generating some buzz based on the edge with which he plays. In fact, we'd say it's Zion-like, and the tape backs up the proclamation.
The intensity and downright violence Hayes plays the game with is missing in a competition which is usually light-hearted and meant to show the potential of some of the game's future stars. Instead Hayes, who was just added to the Pelicans squad after being drafted with the No. 8 pick by Atlanta and traded to New Orleans, isn't allowing any gimmes on either end.
We know it's summer league, but this kid is a highlight reel waiting to happen.