VIDEO: James Harden Owns Random Camper Wearing His Jersey With Savage Crossover and Finish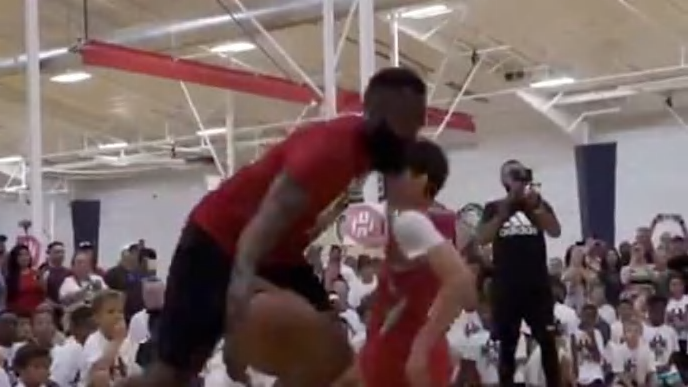 James Harden is a ruthless assassin when he's facing off against other NBA players, and that clearly doesn't change when he's one-on-one against a kid who just so happens to be wearing his jersey. The Houston Rockets star absolutely destroyed a random camper with a savage crossover, breaking his ankles and blowing by him for the easy bucket.
Talk about having absolutely no mercy. Once he got nutmegged, it was all over.
Harden's one of the best players in the world. He's made professionals look worse than that, so maybe that's something for him to hang his hat on.
That being said, that doesn't make those broken ankles look any less devastating. This poor guy might be better off just quitting basketball after that.