VIDEO: Jameis Winston Continues Trash Day With Pick-6 to Richard Sherman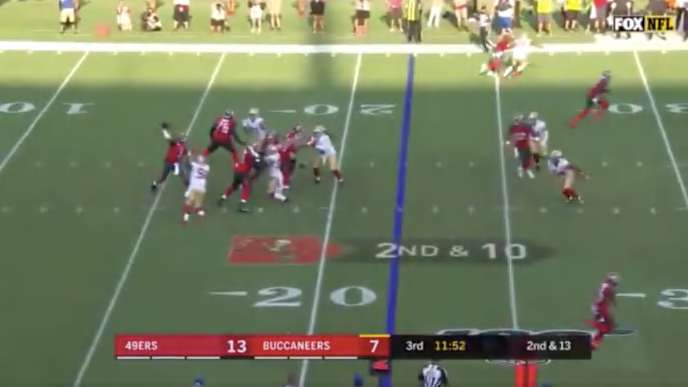 Tampa Bay Buccaneers quarterback Jameis Winston has struggled mightily against the vaunted...uh...49ers pass defense. Winston has completed just eight of his eighteen passes on the afternoon, and now finds himself down 20-7 to San Francisco after throwing his second interception. This one was returned for a touchdown by Richard Sherman.
Bruce Arians took the Tampa Bay job because he wanted to work with Winston, a solid deep ball thrower, and install his vertical offense. So far, it's pretty safe to say that the performance from Winston and Arians' Bucs has been extremely subpar.