VIDEO: Jacob deGrom Stuns Braves With Solo Home Run to Tie the Game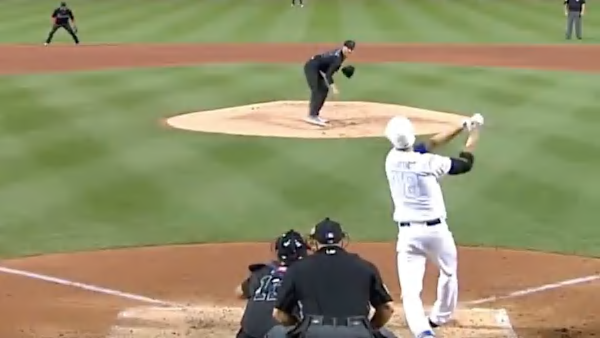 Talk about helping your own cause! After racking up strikeout after strikeout against a subdued Braves offense only to surrender the opening run of the game to Freddie Freeman in the top of the sixth inning, the Mets made the decision to let Jacob deGrom come out and hit for himself in the bottom of the frame. It was a good idea. Just ask Atlanta starter Mike Foltynewicz.
Boom. The ace made it look easy.
So, what's a tougher task for a hurler-- homering against an All-Star, or facing the team at the top of your division and striking out eight guys in a row?
Perhaps Mets fans won't be doing too much squabbling over the details.
Just like that, it's a 1-1 game through six frames at Citi Field. Not a bad night for the 2018 NL Cy Young winner. Not bad at all.