VIDEO: Jackie Bradley Swats Game-Winning Home Run for Boston in Extra Innings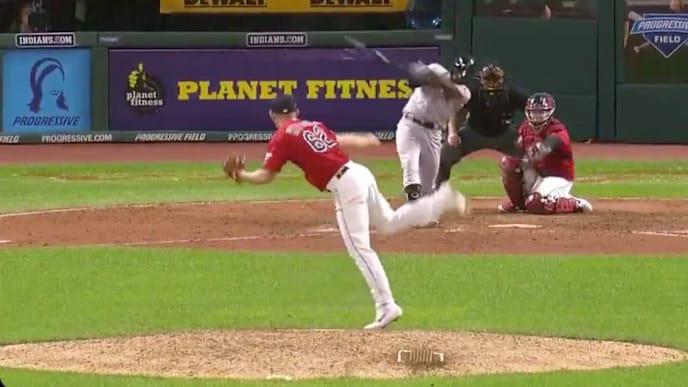 On a historic night for Chris Sale and Rafael Devers, Jackie Bradley Jr. decided to put an exclamation point on things. After blowing a 6-1 lead to the Cleveland Indians at Progressive Field, the Boston Red Sox suddenly found themselves in dire straits. But with one out in the 10th inning, JBJ stepped up to the dish and made the Tribe pay.
JBJesus did his thing, and Andrew Cashner came on for the save in the bottom half of the frame and held serve, helping the Sox escape with the win.
Not to be overshadowed by the bang-bang ending, however, are the record-breaking performances Boston fans saw from Chris Sale, who notched his 2,000th career strikeout in the fewest innings the feat has ever required in MLB history, and Rafael Devers, who became the first player to go 6-6 at the plate with 4 doubles in a single game.
Nice work if you can get it. But the Sox saved the best for last, and escaped with the all-imporant W.