VIDEO: It Really Looks Like Kentucky LB Kash Daniel Tried to Injure Florida QB Kyle Trask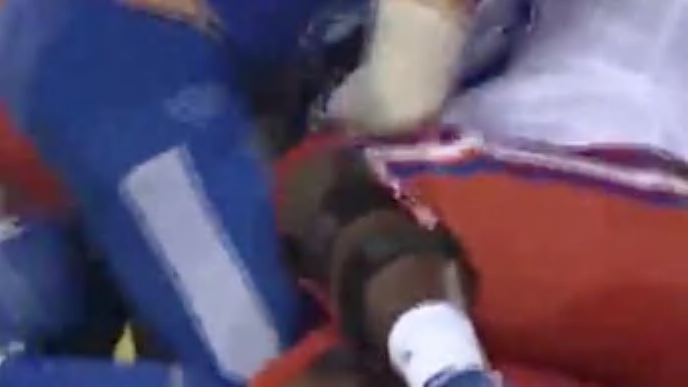 The Florida Gators were bitten hard by the injury bug in the midst of a struggle against Kentucky Saturday, as starting quarterback Feleipe Franks dislocated his ankle after his leg got pinned down in a pile on a rushing attempt. Backup QB Kyle Trask ended up taking over and leading UF to a comeback victory -- but based on one detail unearthed this week by Twitter detectives, he actually could have suffered a fate not unlike that of Franks. Look for No. 56 in blue.
It's tough to make out from this angle, but it appears that Wildcats linebacker Kash Daniel manipulates Trask's foot and/or ankle on this two-point conversion attempt. Amid subsequent allegations that he meant to injure Trask, Daniel pushed back hard and denied anything of the sort.
Take a closer look and judge for yourself.
It must be said that this angle puts Daniel's flat-out denial in question. There's no way to know just what's going through a player's mind in the heat of the moment, but no matter what, Florida fans ought to be grateful that they didn't end up losing two quarterbacks Saturday in Lexington.