VIDEO: Henrik Stenson Shanks Shot and Then Breaks Club Over Knee at The Open Championship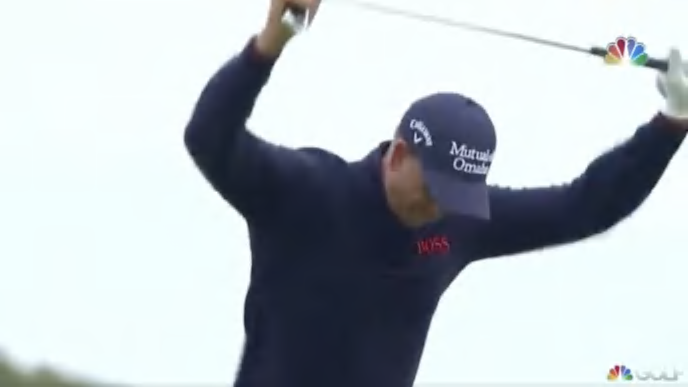 The Open Championship at Royal Portush in Northern Ireland hasn't been going to plan for Swedish stud Henrik Stenson. While Stenson came into the day at -6, his +5 round today left him at a -1 overall. Nothing summed up Stenson's subpar afternoon quite like his reaction after a particularly bad shank on the 17th hole, as he followed up his poor drive by snapping his club in half over his knee.
Do you realize how mad you have to be to snap a metal club in half on your knee?
Stenson, who won the 2016 Open Championship at Royal Troon in Scotland, has succumb to the harsh winds and complicated course conditions that make Portush such a challenging track. Even one of Europe's best isn't safe from some abysmal drives every now and again.
While Stenson can get an early start on preparing for the 2020 Championship at Royal St. George's in England, Irishman Shane Lowry is has won European golf's ultimate prize. No broken clubs either.