VIDEO: Harry Kane Saves the Day With Late Goal to Lift Tottenham Over Aston Villa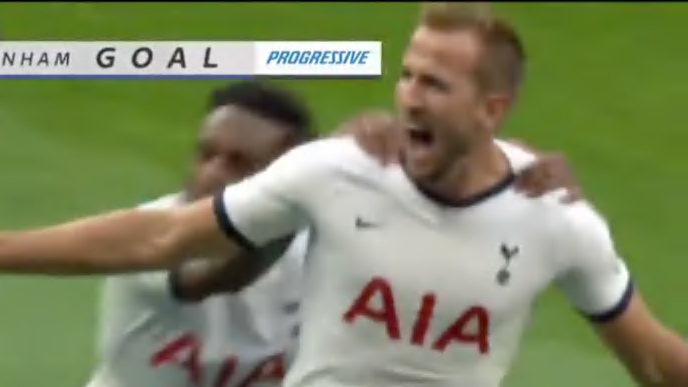 Who isn't relieved to know that the Premier League is back in full swing? As teams open up the new season with games this weekend, Tottenham striker and English golden boy Harry Kane is already up to his usual stuff.
At one point, it looked like Aston Villa was going to steal three points from the former Champions League runner-up. However, in the 73rd minute, Tanguy Ndombele drilled the equalizer with this sweet shot:
Then, in the 86th minute, Kane put the Spurs ahead.
Kane pocketed two goals in four minutes to give the Spurs the 3-1 victory in their season opener at their brand new massive stadium.