VIDEO: Golden Tate Makes Absurd One-Handed Catch Setting up Giants TD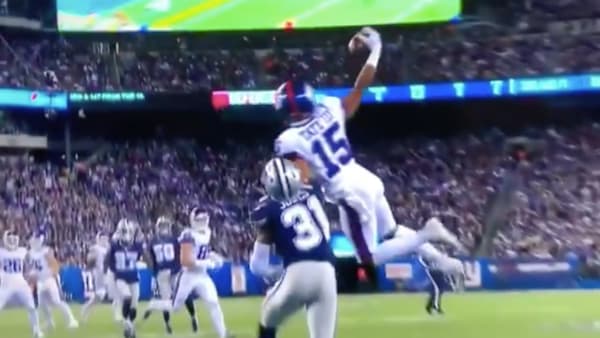 The Dallas Cowboys have been playing some sloppy football on Monday Night, and the New York Giants have take advantage. Driving down the field on what would become a touchdown drive, Golden Tate kept the momentum going for the G-Men with an Odell-esque grab that put the Giants at the 1-yard-line.
Jones finished off this drive by peppering in a short touchdown pass to Cody Latimer, giving the Giants a 10-3 lead over the Cowboys.
Thanks to some buffoonery from Dallas and an amazing grab from Tate, the Giants have the early advantage.