VIDEO: Giants' Will Smith Proves Closers Can Rake Too With 2-Run Single in 1st Ever Plate Appearance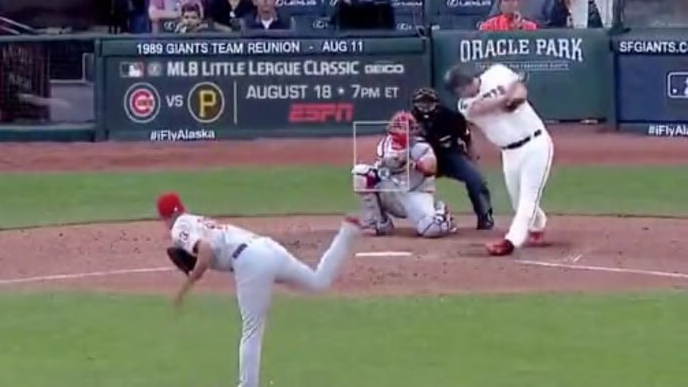 Everything Bruce Bochy touches turns to gold. Sure, we've heard of pitchers who rake, but what about closers who rake? Giants closer Will Smith made his first ever plate appearance in the bottom of the eighth inning in a game with Wild Card implications against the Philadelphia Phillies. With Bochy playing some strange version of chess while Gabe Kapler is playing checkers, Smith delivered a 2-RBI single to extend San Francisco's lead.
And Oracle Park goes wild!
Smith has been steady on the bump for San Francisco this season, making his first All-Star team and recording 28 saves at the time of this writing to the tune of a 2.50 ERA. Now, Smith can contribute at the dish as well. Is there anything this guy can't do?