VIDEO: George Springer Hits Inside-the-Park Home Run Against Tigers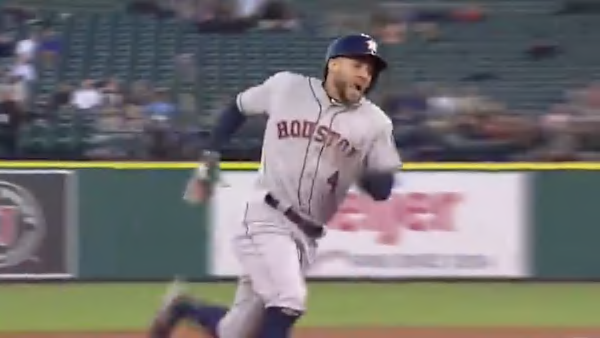 George Springer has hit .519 over his last seven games and he continued that torrid pace by getting a fortuitous bounce off the wall in right center for an inside-the-park home run.
The homer is Springer's 16th of the season and although this came in a more unconventional style, it counts just the same. They say when you are hot, you are hot, and right now everything Springer touches turns to gold.
The Astros are currently up big in Detroit against the Tigers, thanks to Springer and his incredible offensive stretch that has seen him jump to the top in most major A.L. offensive categories.