VIDEO: Gary Sanchez Demolishes Massive Solo Shot and Gleyber Torres Adds Another for the Yankees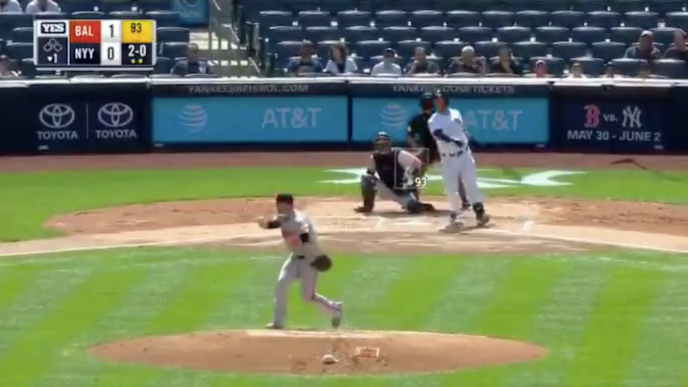 These days, it seems like if a member of the Yankees sneezes too hard, they end up on the 10-Day IL and miss a month. Even with all of that turnover, Gary Sanchez continues to mash. Sanchez walloped a 93 mph meatball from Baltimore Orioles starter David Hess, tying the Yankees-O's game at one run apiece in the first inning.
Sanchez's 12th home run of the year leads all Yankees, as well as all catchers across baseball.
With an estimated distance of 443 feet and an exit velocity of 115 miles per hour, the Kraken got ALL of that one.
Not to be outdone, after the Orioles took the lead back for themselves, Gleyber Torres stepped up to the dish and knotted things right back up with a big 427-foot boomer of his own.
Even with the Yankees being forced to trot out the Scranton/Wilkes-Barre RailRiders in the middle of may, they keep finding ways to stay near the top of several key offensive categories. If Gary and Gleyber keep hitting like this, the Yanks will be dangerous operators no matter who's injured.