VIDEO: Fred VanVleet Takes NSFW Shot at Spurs in Parade Clip With Kawhi Leonard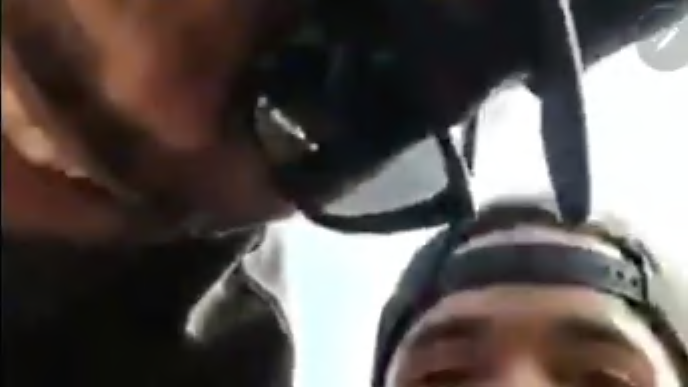 The Toronto Raptors' championship parade seems to have brought the entire city to its feet. And lost in the action from Monday's parade through the streets of Toronto, Fred VanVleet might have just started some unnecessary beef.
The history between the Toronto Raptors and San Antonio Spurs mainly revolves around the deal that sent DeMar Derozan to the Spurs and Kawhi Leonard to Toronto. VanVleet complicated that relationship by taking a few shots at the Spurs, and more importantly at Spurs head coach Gregg Popovich, while keeping Leonard firmly in frame.
Since the Raptors won the franchise's first NBA title, the emerging Toronto star has been in the news quite a bit, all for joyously offbeat reasons.
We'll see what the response to VanVleet's comments are. While it's more than likely that Pop won't retaliate with words of his own, some Spurs players may not show the same restraint.
If Kawhi stays in Toronto and the lineup of the Raptors remains the same, there could be a new rivalry in the NBA next season. When the Spurs and Raptors meet next year, VanVleet could end up paying for his NSFW comments.