VIDEO: Flames' Milan Lucic Sucker Punches Blue Jackets' Kole Sherwood for Jabbing at Loose Puck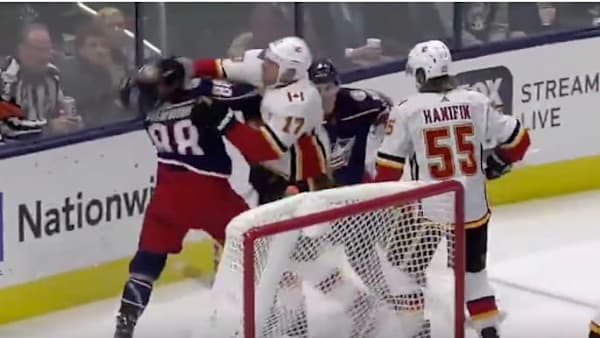 This is a surefire way to get yourself some time in the sin bin. Calgary Flames winger Milan Lucic did not take kindly to Blue Jackets winger Kole Sherwood taking a jab at a loose puck near the skates of Flames goaltender David Rittich. Well, in retaliation for the jab, Lucic pursued Sherwood and delivered a brutal and unnecessary sucker punch to his face.
Sherwood went straight to the ground after the punch, though he didn't appear to be unconscious, and bodies began to pile up as the teams were forced to be separated.
Lucic was issued a double-minor for roughing, forced to serve four minutes in the penalty box as a result of his sucker punch.