VIDEO: Fernando Tatis Jr. Somehow Tagged up and Scored on a Fly Ball to 2nd Base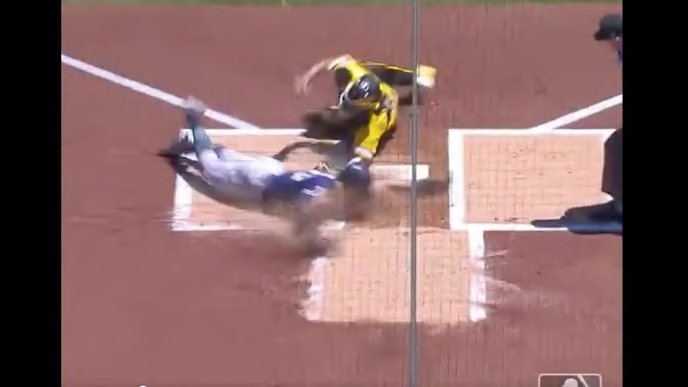 We all knew that San Diego Padres budding superstar Fernando Tatis Jr. was fast, but who would have imagined he would be THIS speedy on the base paths. Tatis took advantage of some lackadaisical defense from Pittsburgh Pirates infielder Kevin Newman to score from third after Hunter Renfroe popped up to second base. This gave the Padres an early 1-0 lead.
And to think that Manny Machado and Eric Hosmer had to demand that he be in the major leagues to start the season. Could you imagine him in Triple-A right now?
Tatis came into this game with a .318 batting average, 8 home runs, and 9 stolen bases to go along with a WAR of 2.3. Even at the tender age of 20, Tatis is pulling off jaw-dropping feats on a daily basis.
Glossing over the fact that Newman made an inexcusable mistake for a second baseman, Tatis continues to prove that he's a cheat code.