VIDEO: Ezekiel Elliott Scores 1st Touchdown of 2019 Against Giants and the Rout is Officially on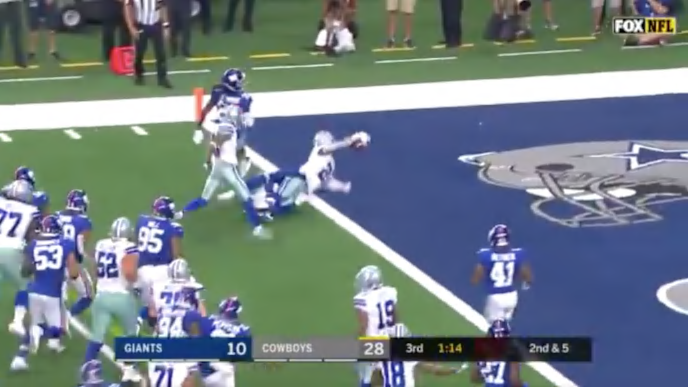 Ezekiel Elliott is back, and he hasn't missed a beat. After skipping the entire preseason in his contract holdout, Elliott has rushed for 53 yards on just 13 carries for the Dallas Cowboys, with his first touchdown of 2019 putting a cherry on top of what has been a systematic dismantling of the New York Giants defense. Zeke's run pushed the advantage to 35-10.
While Elliott has taken a back seat to Dak Prescott's 393 yards and four touchdowns on Sunday, he's still just as lethal a running back as he was in years prior.