VIDEO: Eli Manning Tried to Juke Out Cowboys LB Leighton Vander Esch and Got Destroyed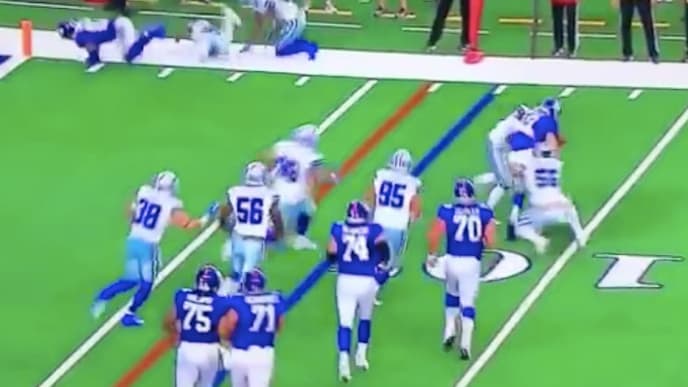 In case you were unaware, Eli Manning isn't exactly Michael Vick when it comes to athleticism and elusiveness. The New York Giants went for it on fourth down while trailing late against the Dallas Cowboys, and got the genius idea to roll Manning out. All he had to do was evade second-year linebacker Leighton Vander Esch, but was promptly swallowed up and turned it over.
While Sterling Shepard was blown up in the end zone on this play, Manning has all the mobility of a stop sign, so getting him on the move was a puzzling choice especially since there was no clear bailout.