VIDEO: Eagles TE Zach Ertz Celebrates Wife Julie's World Cup Goal vs. Chile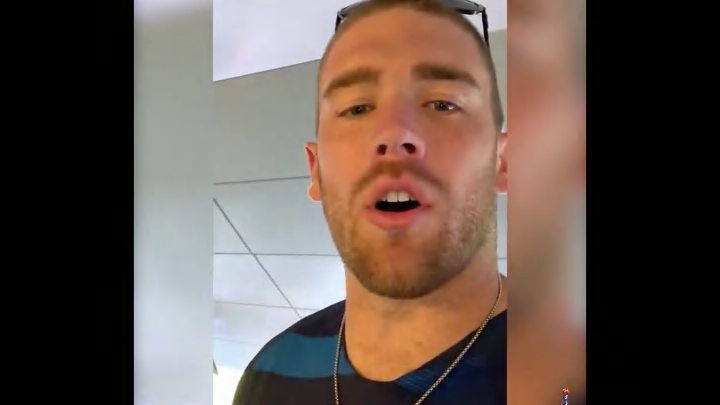 Philadelphia Eagles tight end Zach Ertz made the trip to Paris for the 2019 Women's World Cup to watch his wife, U.S. star Julie Ertz, etch her name in U.S. soccer history with a solid goal to put the team up 2-0 over Chile in group play. Safe to say Mr. Ertz was pretty hyped up about it.
Even after 83 caps and 18 goals for her country, Julie, who made her name as an up-and-coming defensive midfielder named Julie Johnston, had yet to score in a World Cup game despite receiving plenty of playing time in 2015.
Julie grabbed her first goal on the world's biggest stage when she slotted home a Tierna Davidson cross to put the United States up 2-0 over a Chilean side with plenty of depth and experience. The ladies would go on to win 3-0.
With Zach a top-5 tight end in the NFL and Julie scoring at the World Cup, the Ertz family has been killing it on the field of late.